(WE ARE YOUR AMMO SOURCE - NO MATTER THE QUANTITY OR CALIBER)
We are a full service reloading company. We have over 40 years experience and top of the line commercial reloading equipment. In the past, we specialized in reloading for commercial enterprises. We are now opening up for the general public. We welcome large orders and that is what we specialize in. If you are a professional or just a casual plinker, we have the ammuntion you are looking for at the price you will appreciate.

Thank you for visiting.
NOTE: WE ARE IN THE PROCESS OF REBUILDING OUR WEBSITE - PLEASE EXCUSE OUR DUST!
SPECIAL!!!!!
I have over 40 years experience and you can be proud to sell this ammo as the best you can get. I enjoy a very good reputation nationwide.
100% American Components made by Americans

on state of the art, automatic equipment.
*AMMUNITION SPECIALS*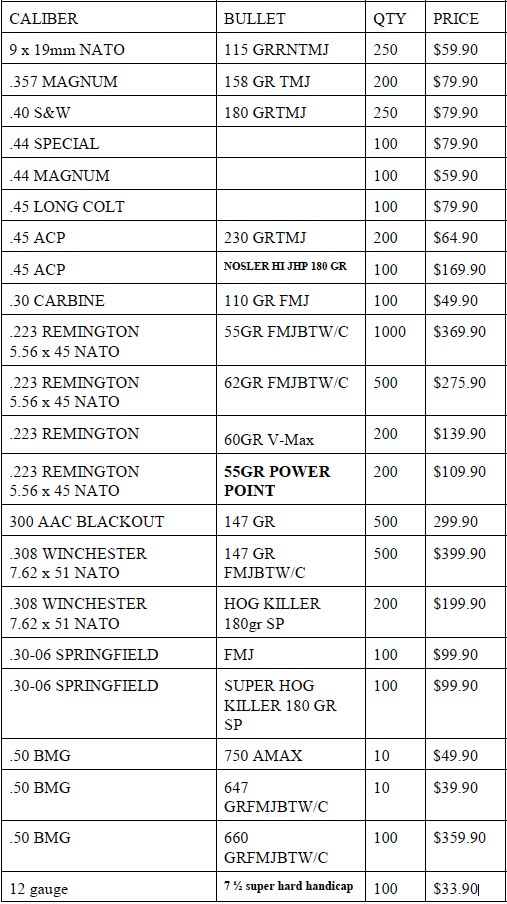 * prices subject to availability and change

We offer all the popular calibers, these are what we are running now.

Contact George for more Details
SALE: 50BMG BRASS - Fully Prepped - $.99 each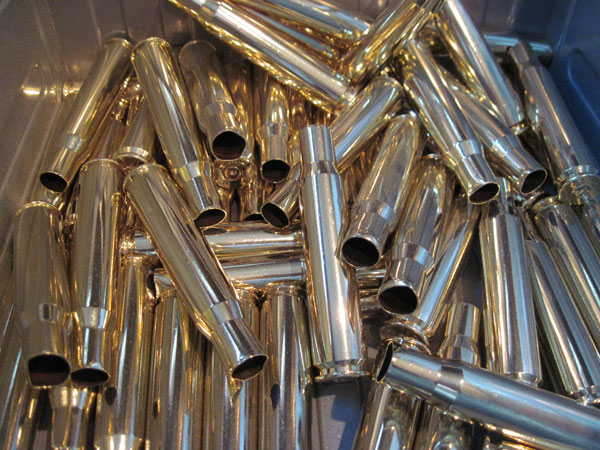 50BMG BRASS - Once Fired From $.59 each
Contact George for more Details